Product Specs
Brand: Café Escapes®
Name: Café Vanilla
Characteristics:
Product: Coffee
Caffeine: Regular
Roast / Type: Specialty
Blend:
Type: KCUP
Pack: 24 Count
UPC: 99555068122
SKU: 5000203029
Variety
Features
DESCRIPTION
A tantalizing cup of the world's favorite flavor. There's no such thing as plain vanilla when it comes to this inviting Café Escapes treat. Delicately sweet, yet surprisingly light - it's a delicious break that you'll want to enjoy every day.

Notes: This product contains milk. Caffeine content is estimated at less than 10 mg per serving (versus 100-150 mg in Arabica coffee). Contains a combination of natural and artificial sweeteners.
*Customers who have a Keurig® 2.0 brewer will need to select the HOT COCOA/OTHER button when brewing this product.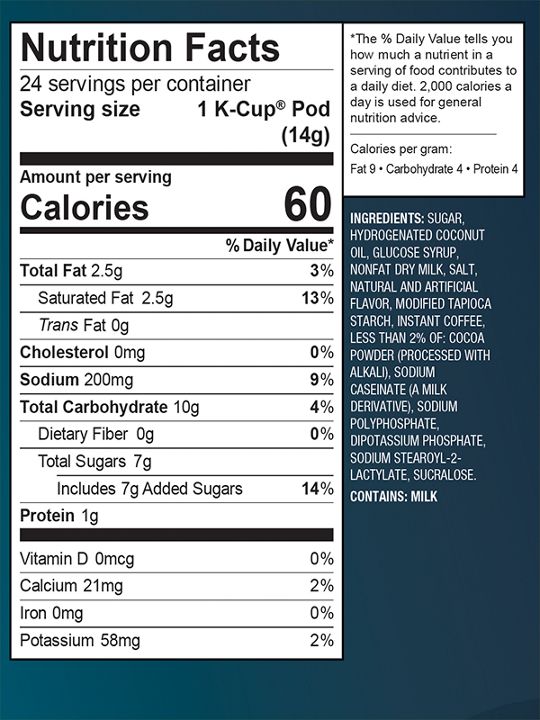 Disclaimers:
Actual packaging, UPC/SKU and units per box may vary.
Product information, data & images are from the respective manufacturer and/or its distributers.
Trademarks & Copyright info belong to their respective owners.
Café Escapes® Café Vanilla - K-Cup® - Regular - Specialty - 24ct