Product Specs
Brand: The Original Donut Shop®
Name: Sweet & Creamy Nutty Hazelnut Coffee, Sweetener & Creamer
Characteristics:
Product: Coffee
Caffeine: Regular
Roast / Type: Medium Roast
Blend:
Type: KCUP
Pack: 16 Count
UPC: 99555086669
SKU: 5000195124
Variety
Features

CAFFEINATED
FLAVORED
MEDIUM ROAST
ORTHODOX UNION KOSHER
DESCRIPTION
The Original Donut Shop® Sweet & Creamy Nutty Hazelnut is medium roast coffee, creamer and sweetener and hazelnut flavor all in a single pod for a perfectly creamy, sweet and a little bit nutty brew- No milk or sugar needed!
This is sweet & creamy variety, so each pod contains flavored coffee as well as creamer and sweetener for the perfect blend. These single-serve K-Cup® pods are compatible with all Keurig® K-Cup® Pod Single-Serve Coffee Makers and brew up to 12 oz. of The Original Donut Shop Sweet & Creamy Nutty Hazelnut coffee each. Each K-Cup pod brews a perfect, great tasting cup of coffee, every time. Certified Orthodox Union Kosher.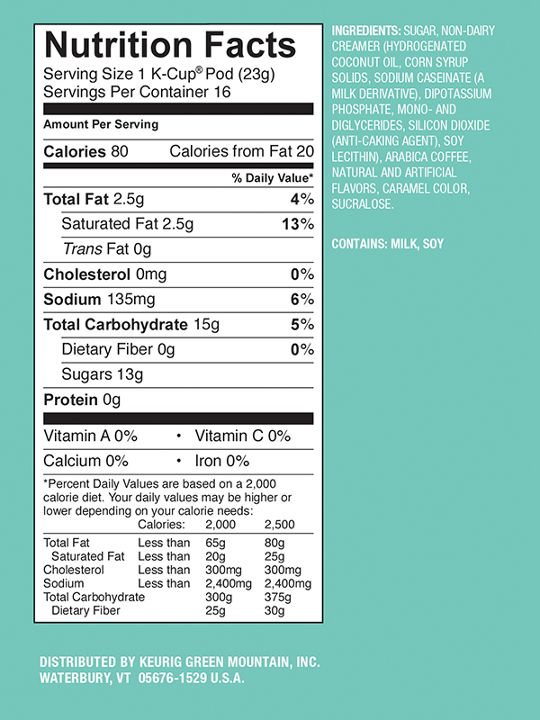 Disclaimers:
Actual packaging, UPC/SKU and units per box may vary.
Product information, data & images are from the respective manufacturer and/or its distributers.
Trademarks & Copyright info belong to their respective owners.
Donut Shop Sweet & Creamy Nutty Hazelnut Coffee - KCup® - Med Roast - 16ct