Product Specs
Brand: Swiss Miss®
Name: Milk Chocolate Hot Cocoa
Characteristics:
Product: Hot Cocoa
Caffeine:
Roast / Type: Hot Cocoa
Blend:
Type: KCUP
Pack: 6 Count
UPC: 611247363614
SKU: 5000198096
Variety
Features
DESCRIPTION
Swiss Miss Milk Hot Cocoa is made with care: milk is dried and blended with premium imported cocoa. When you're craving a little one-on-one time with your child, a mug of Swiss Miss Milk Hot Cocoa is a simple and delicious chocolaty treat to share. Hold on to warm moments, at the touch of a button.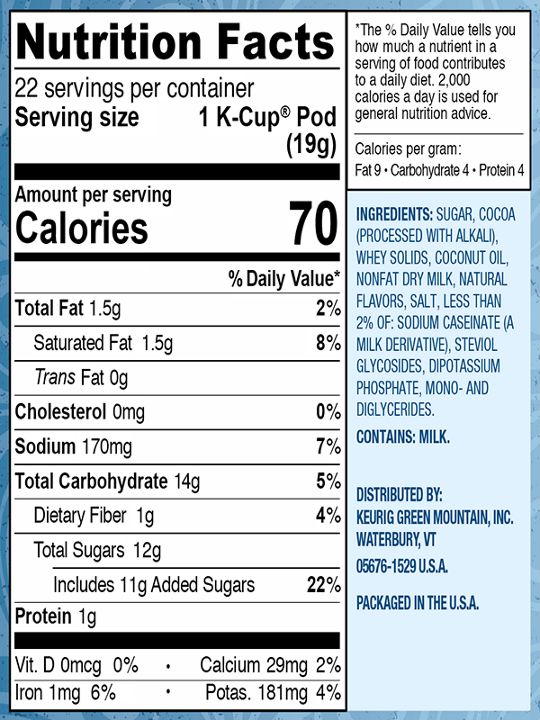 Disclaimers:
Actual packaging, UPC/SKU and units per box may vary.
Product information, data & images are from the respective manufacturer and/or its distributers.
Trademarks & Copyright info belong to their respective owners.
Swiss Miss® Milk Chocolate Hot Cocoa - K-Cup® - 6ct