Product Specs
Brand: Tazo®
Name: Tazo® Zen™ Tea
Characteristics:
Product: Tea
Caffeine: Regular
Roast / Type: K-Cup
Blend: GREEN
Type: KCUP
Pack: 24 Count
UPC: 611247360910
SKU: 5000340783
Variety
Features

BLACK TEA
CAFFEINATED
ORTHODOX UNION KOSHER
DESCRIPTION
A harmonious blend of green tea with lemongrass & spearmint. Zen™, like all Tazo green teas, is prepared in a way that maintains the natural health benefits, color and taste. The tea is steamed to neutralize the oxidating enzyme, then dried using a panfired technique to bring out the maximum flavor.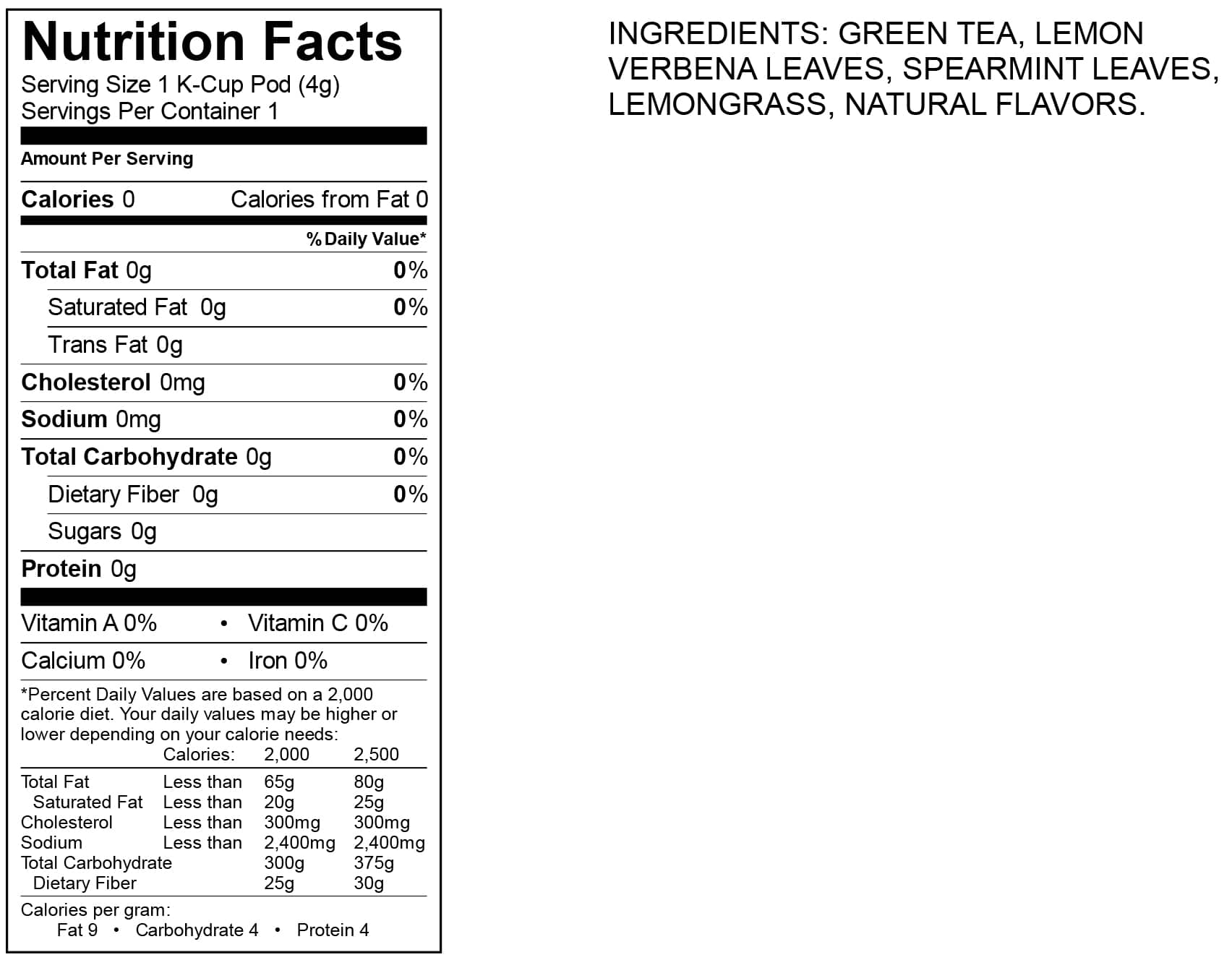 Disclaimers:
Actual packaging, UPC/SKU and units per box may vary.
Product information, data & images are from the respective manufacturer and/or its distributers.
Trademarks & Copyright info belong to their respective owners.
Tazo® Zen™ Tea - K-Cup® - Regular - K-Cup - 24ct